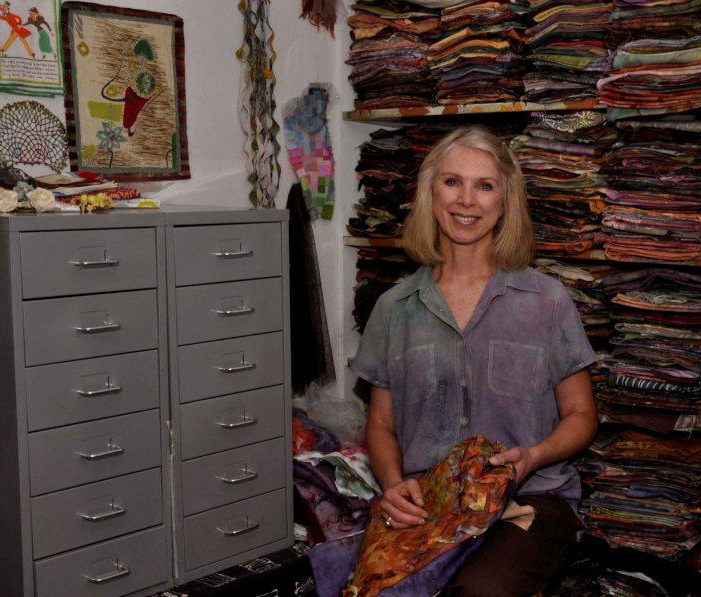 Wendy Richardson

Seduction by color. The viewer should be motivated and moved by it; notice it enough so it cannot be said it doesn't affect them. I want my work to set a mood, evoke memories and give pleasure. This love of color and textiles led to creating a career from an all-consuming activity. I have been working with and studying textiles and color and design for most of my life.

I began making clothing at a young age and moved on to quiltmaking, eventually creating my own work, both in artwear and pieces for home and office. Soon, I wanted to create a more sophisticated and personal color palette and began studying textile dyeing techniques. Dyeing fabrics has quite possibly been the most exciting and satisfying activity and led me in many new directions.

My work is included in several hospitals, corporations and law firms in the Minneapolis/St. Paul area, private collections, and part of the permanent collection of the Minnesota Historical Society. It is also in the Lawson Software Offices, London, England. I have been featured in both Japanese and French quilting publications, and exhibit at quilt shows and fine arts venues in the United States and Europe.